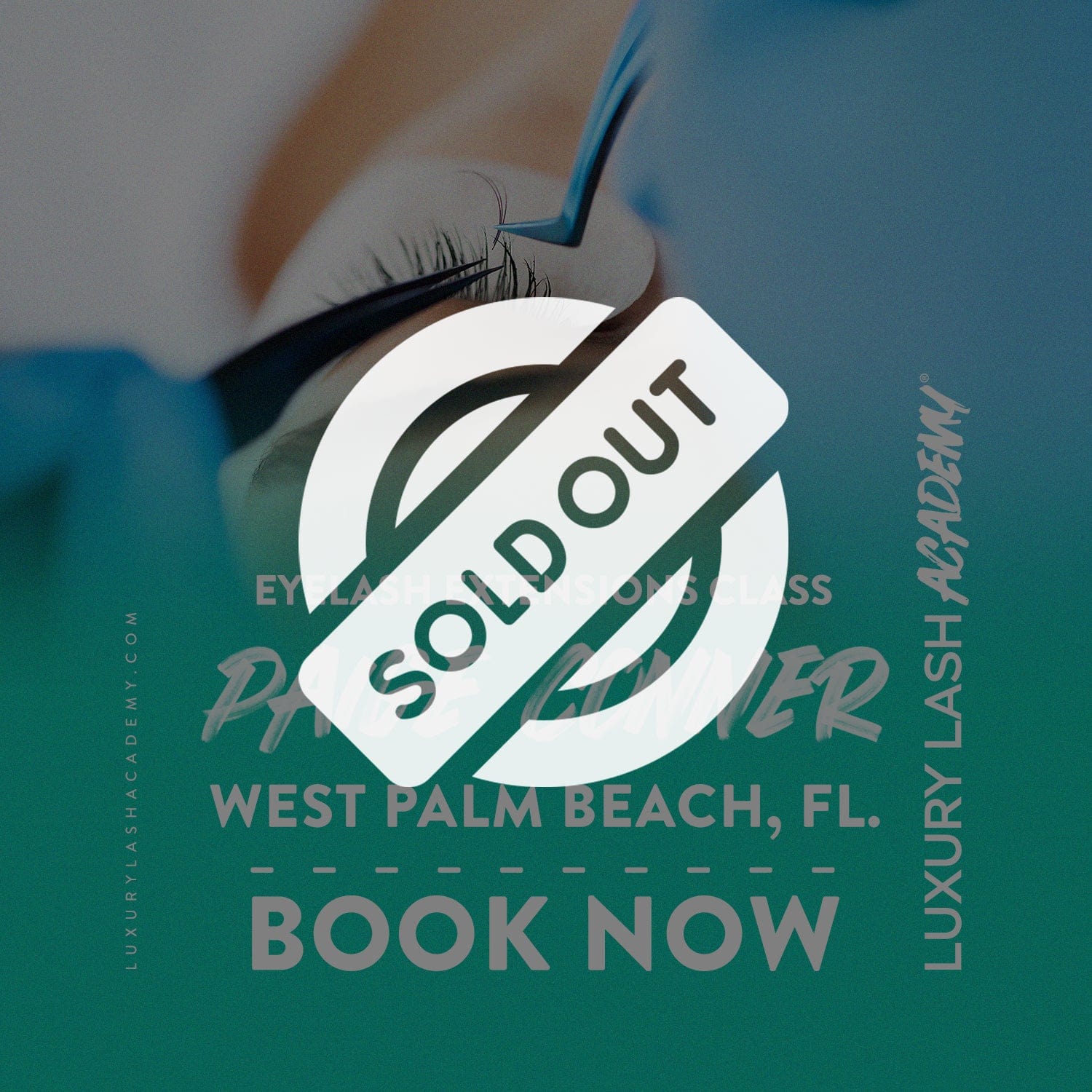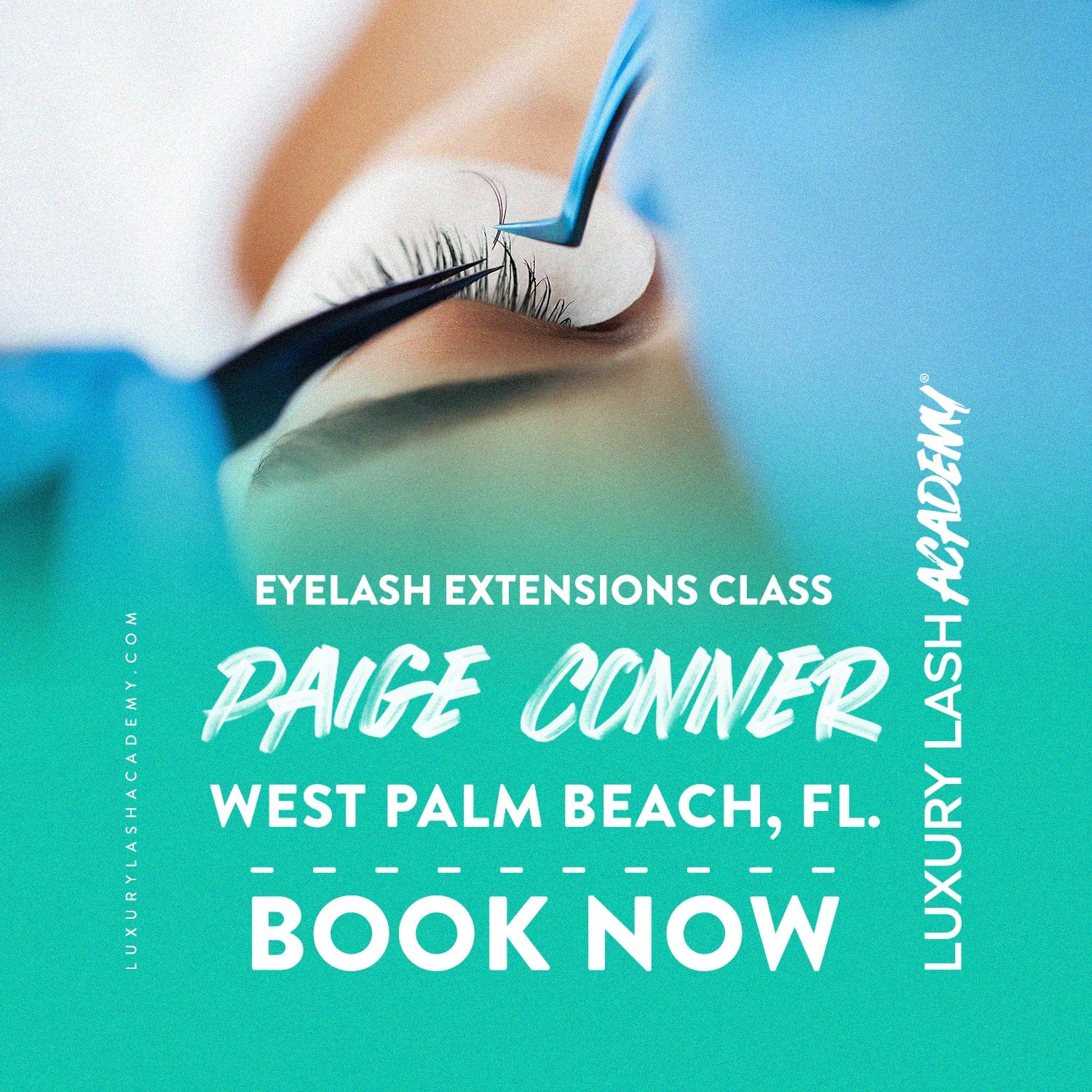 West Palm Beach - Lash Extension Intensive Class / August 13th
Luxury Lash Academy is thrilled to announce our highly anticipated Intensive Lash Extensions Class, taking place in beautiful West Palm Beach (Exact Location to be announced), Florida on August 13th. This immersive one-day training event, led by the renowned lash artist and instructor, Paige Conner, is designed to provide aspiring lash professionals with the tools and techniques needed to excel in the industry.
During this intensive workshop, you will have the unique opportunity to learn directly from Paige Conner, a leading authority in the world of lash extensions. Through hands-on demonstrations and personalized guidance, Paige will share her wealth of knowledge, encompassing everything from lash anatomy and safety protocols to advanced application methods and innovative styling techniques. You will gain invaluable insights into lash customization, achieving impeccable retention, and mastering the art of creating stunning lash designs that leave a lasting impression.
Don't miss your chance to immerse yourself in this unparalleled learning experience, surrounded by the serene beauty of West Palm Beach. August 13th, and embark on a transformative journey that will elevate your lash extension skills to new heights. Secure your spot today and unlock the potential to become a sought-after lash artist under the guidance of Paige Conner and Luxury Lash Academy.
LOCATION:
4698 A Forest Hill Blvd, West Palm Beach, FL 33415
West Palm Beach - Lash Extension Intensive Class / August 13th
Luxury Lash
Specialty Poducts
We proudly stand by and back our products 100%. They will ensure the best results for you every day lash work! Contact us if you have any questions or concerns!
Lash Packed!
Everything a Lash Expert Needs
In our product catalog you will find anything you need to excel as a superior lash artist, from adhesives to precision instruments.