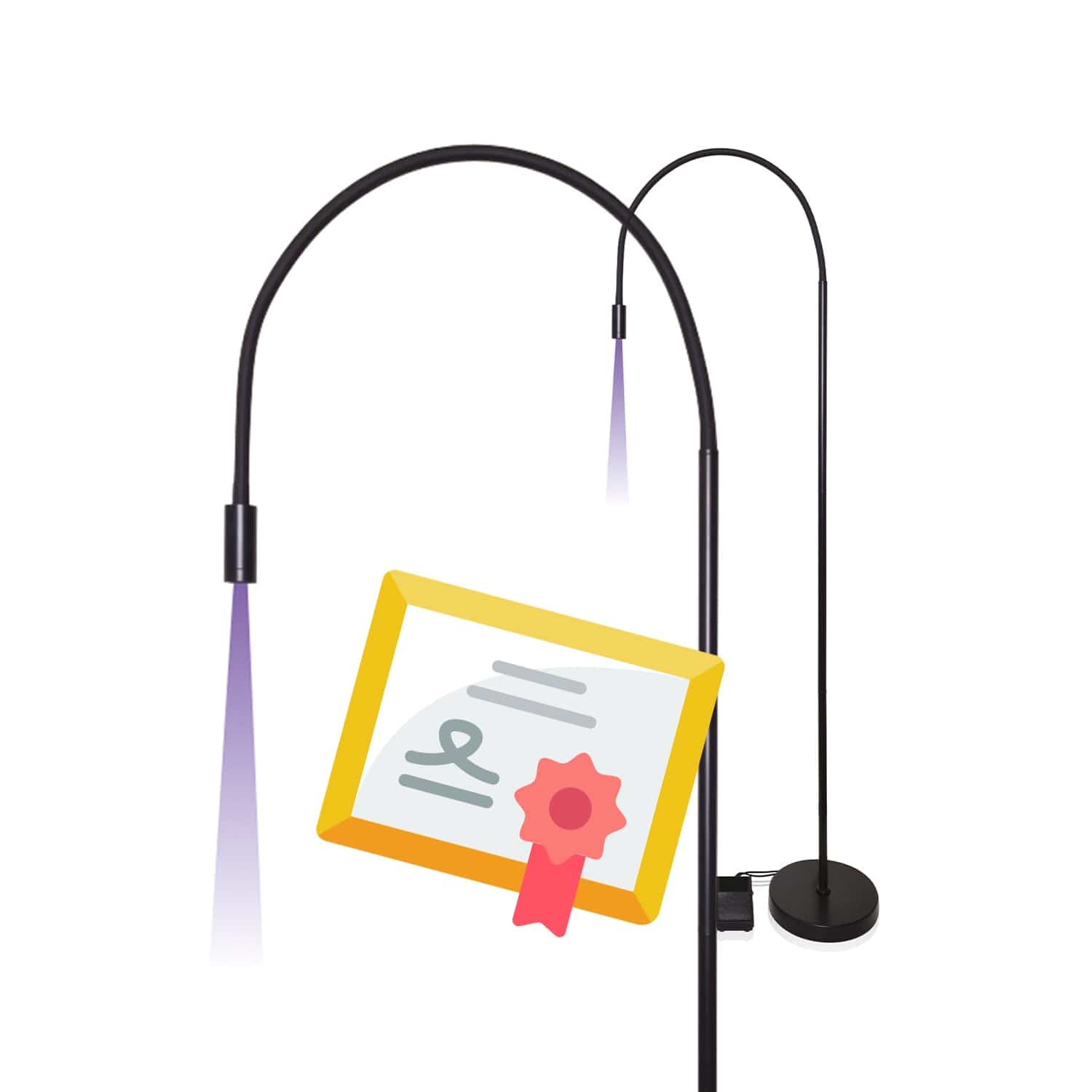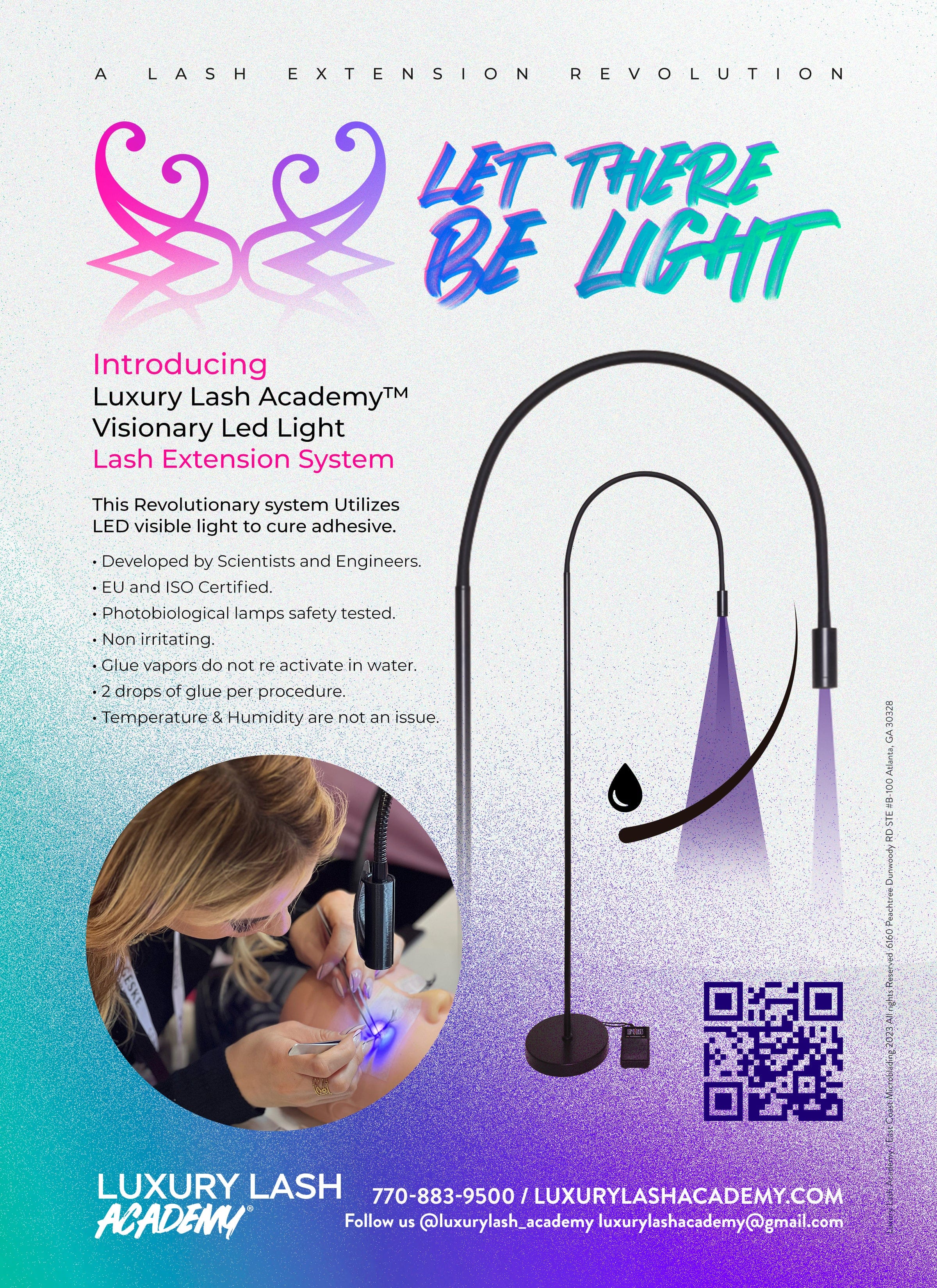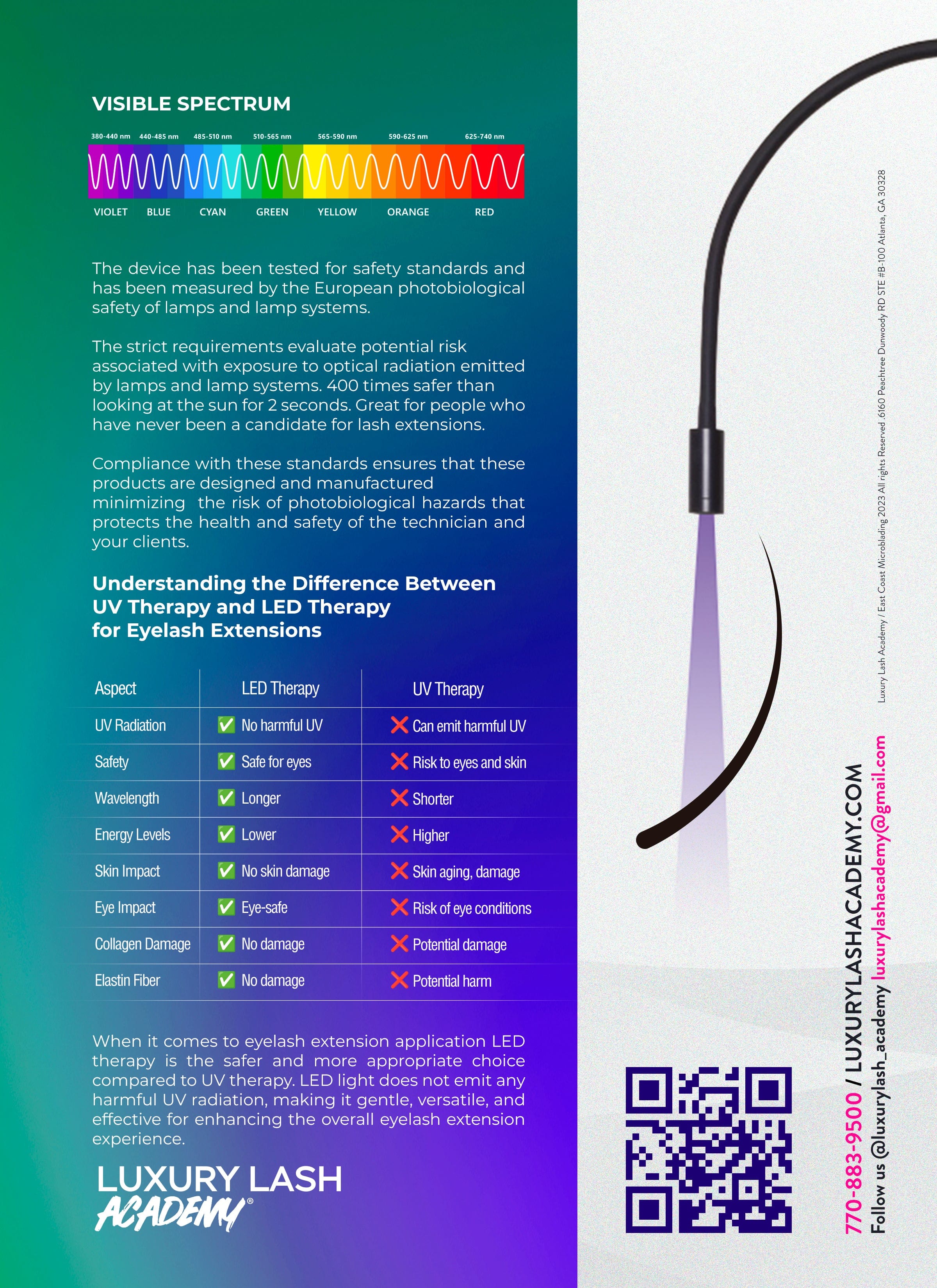 Luxury Lash LED Light Lash Extension System (Floor Lamp) + Training Video and Certification
Introducing Luxury Lash Academy™ Visionary Led Light Lash Extension System
This Revolutionary system Utilizes LED visible light to cure the adhesive.
· Developed by Scientists and Engineers.
· EU and ISO Certified.
· Photobiological lamps safety tested.
· Non irritating.
· Glue vapors do not re-activate in water.
· 2 drops of glue per procedure.
· Temperature & Humidity are not an issue.
The Luxury Lash LED Light Lash Extension System has been developed based on the ergonomics of a lash technician's work. Creating more comfortable work with the device thanks to its lamp stand. This new systemures your natural lashes to extensions extremely fast – with 1-2 seconds the lash is fully cured and waterproof! – The device has been tested for safety standards and has been measured by the European photobiological safety of lamps and lamp systems. The strict requirements evaluate potential risk associated with exposure to optical radiation emitted by lamps and lamp systems. 400 times safer than looking at the sun for 2 seconds. Great for people who have never been a candidate for lash extensions. Compliance with these standards ensures that these products are designed and manufactured minimizing the risk of photobiological hazards that protects the health and safety of the technician and your clients. When it comes to eyelash extension application LED therapy is the safer and more appropriate choice compared to UV therapy. LED light does not emit any harmful UV radiation, making it gentle, versatile, and effective for enhancing the overall eyelash extension experience.
Luxury Lash LED Light Lash Extension System (Floor Lamp) + Training Video and Certification
Luxury Lash
Specialty Poducts
We proudly stand by and back our products 100%. They will ensure the best results for you every day lash work! Contact us if you have any questions or concerns!
Lash Packed!
Everything a Lash Expert Needs
In our product catalog you will find anything you need to excel as a superior lash artist, from adhesives to precision instruments.