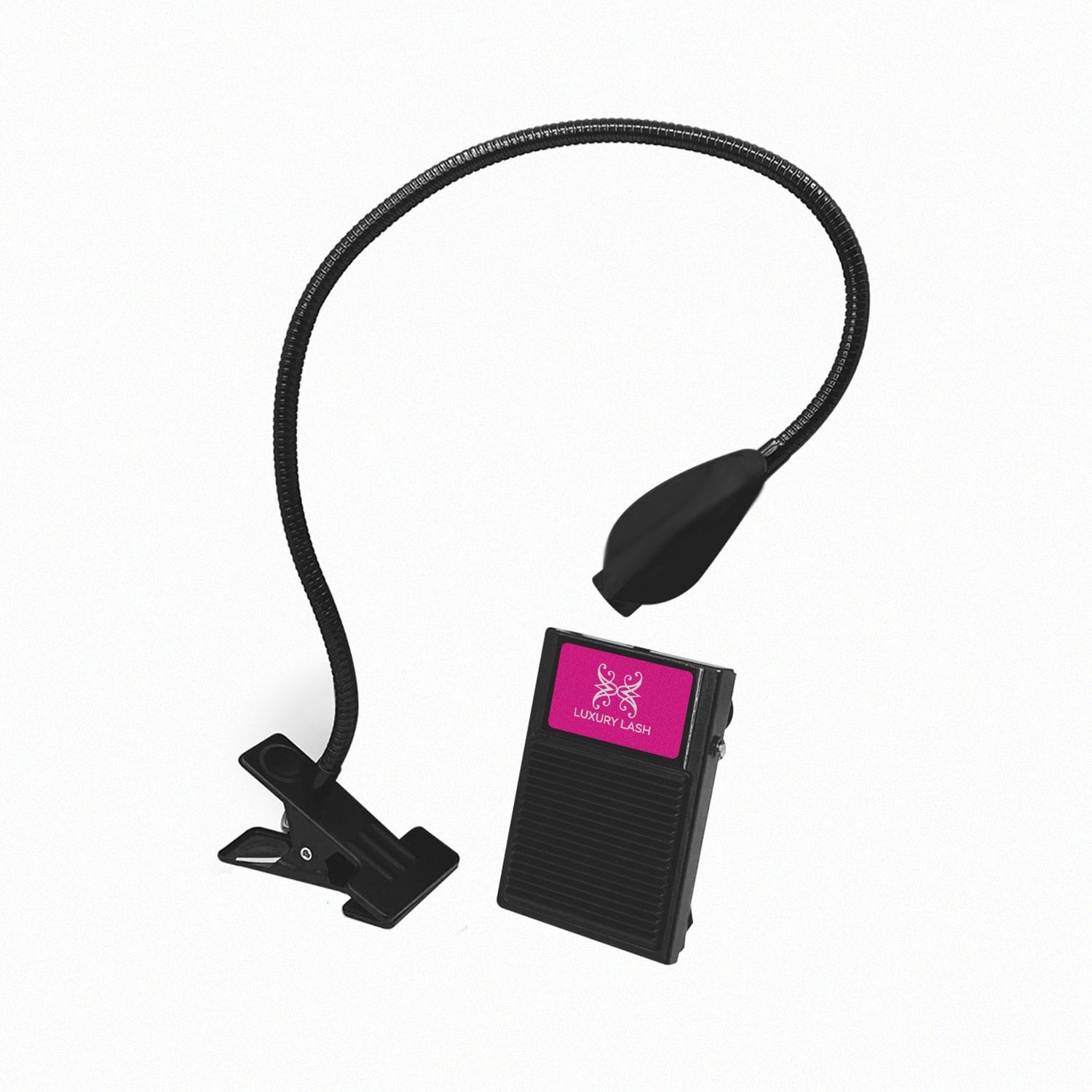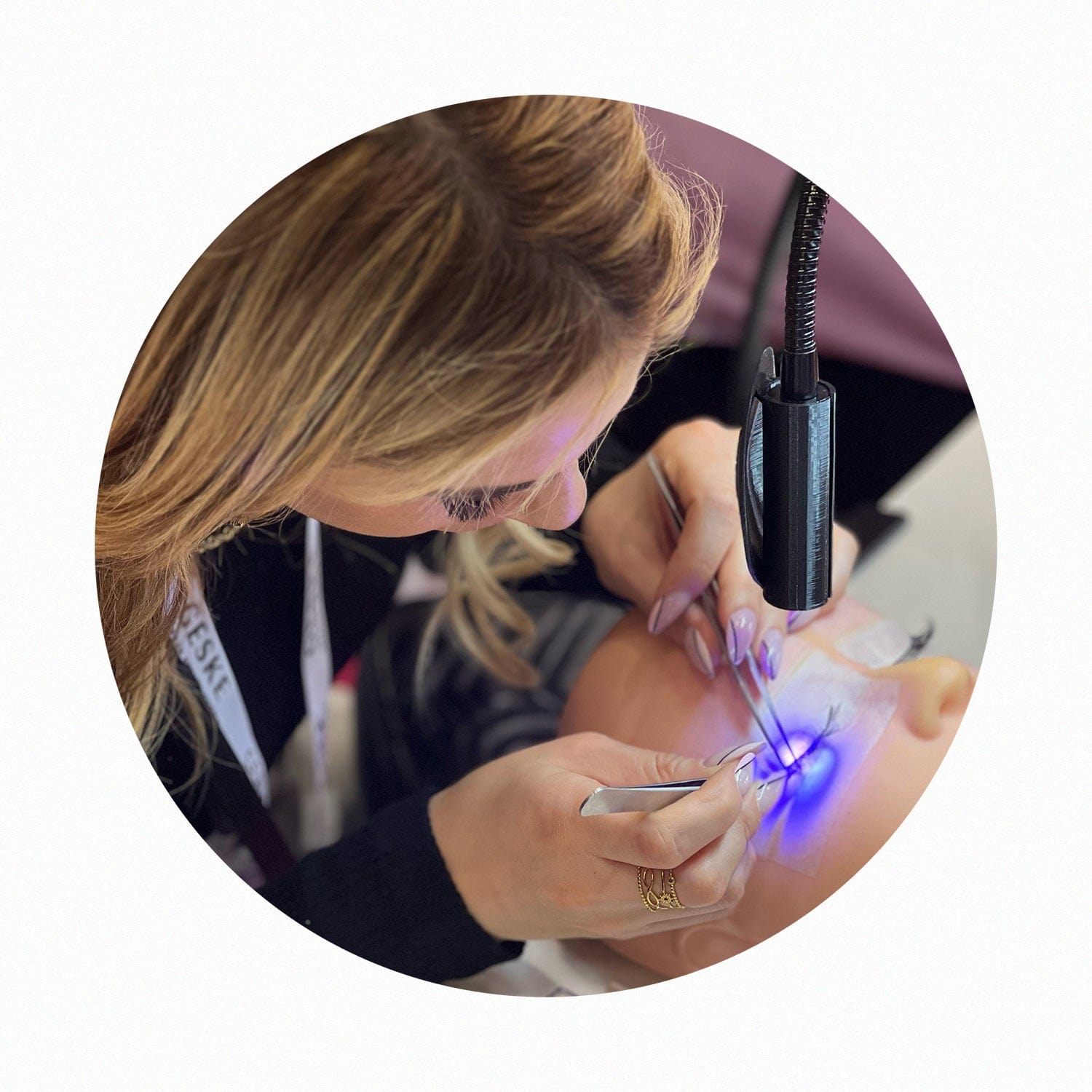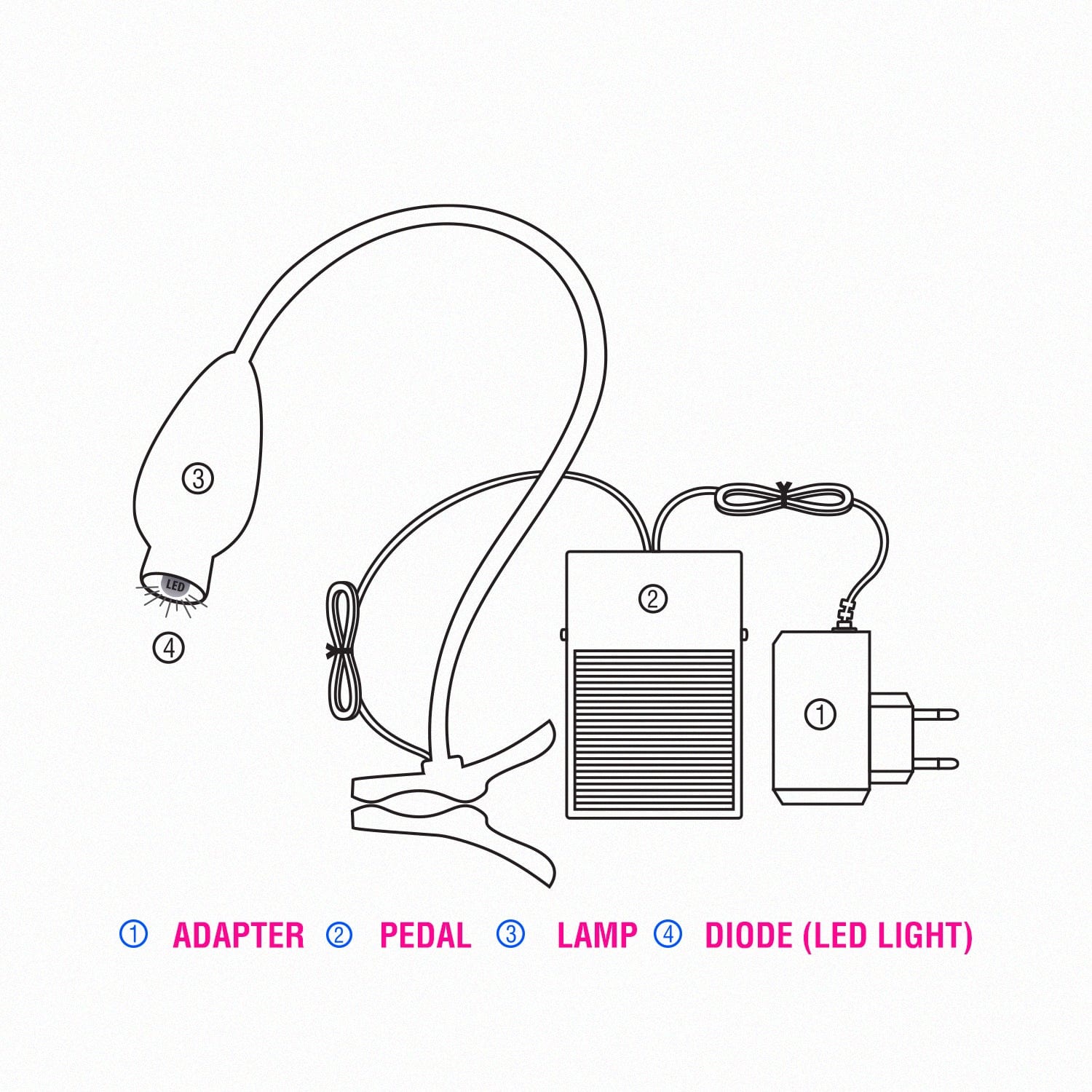 Luxury Lash LED Flex Lash Extensions System Device (SOLD OUT)
Luxury Lash LED Flex Lash Extensions System
Taking Preorders. Arriving in Two Weeks.
The Luxury Lash LED Flex Device has been developed based on the ergonomics of a lash technicians work. Creating more comfortable work with the device thanks to its attachable clamp. This new Luxury Lash LED Flex Device cures your natural lashes to extensions extremely fast – with 1-2 seconds the lash is fully cured and waterproof! Flexible and easily adjustable device is easy to use!
Luxury Lash Led Glue 5ml - The glue cures in 1-2 seconds with Luxury Lash Led Flex Device. A thin layer of glue ensures fast and maximum adhesion and a non-sticky result. Eyelashes never stick together again! Drying time 1-2 sec. Apply small drop of glue to dry glue plate. Dip½ of the lash extension into the glue, so that the glue is spread equally and connect it 0, 1 -0,2 mm from the eyelid to the real eyelash and cure the glue with a Luxury Lash Led Flex Device.
Led Glue Ingredients:
A. Ethyl-2 Cyanocrylate
B. Bis-Trimethylbenzoyl, Phenyphosphine Oxide
C. Polymethyl Mehtacrylate
Luxury Lash LED Flex Lash Extensions System Device (SOLD OUT)
Luxury Lash
Specialty Poducts
We proudly stand by and back our products 100%. They will ensure the best results for you every day lash work! Contact us if you have any questions or concerns!
Lash Packed!
Everything a Lash Expert Needs
In our product catalog you will find anything you need to excel as a superior lash artist, from adhesives to precision instruments.