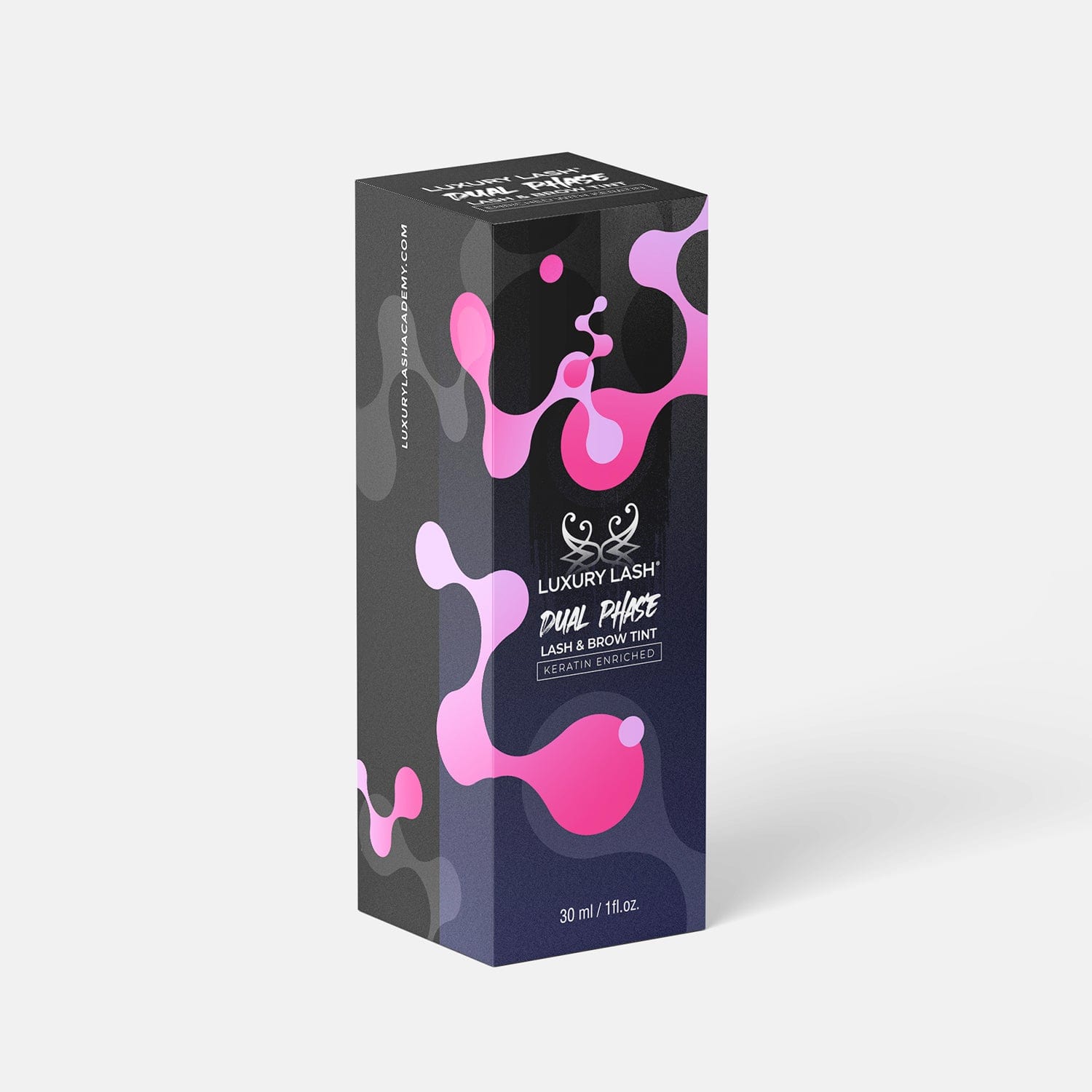 Luxury Lash Dual Phase Lash & Brow Tint (Keratin Enriched)
Luxury Lash Dual Phase is a Solution for coloring eyelashes and eyebrows.
Slight press and the mixture is combined together.
The main component of Proplex creates strong connections between Disulphide bonds on the hair. Disulphide bandages are weakened or broken during the eyelash and eyebrow treatment (lifting and coloring).  To prevent this, a new Luxury Lash Dual Phase has been developed to protect and repair the Disulphide bonding of eyelashes and eyebrows during the procedure, also connecting sulfur bridges. 
Instructions:
 Clean eyelashes/eyebrows from makeup. Press a sufficient amount of Luxury Lash Dual Phase into the bowl and mix evenly with microfiber brush. Apply the mixture to the eyelashes/brows using a microfiber brush. Leave it on for 5-10 minutes depending on how dark result is desired. Make sure the exposure time is at least 5 minutes, but not more than 10 minutes. After the exposure time remove the color mixture with lukewarm water. Comb the Lashes/Eyebrows using and Eyelash Brush.
Luxury Lash Dual Phase Lash & Brow Tint (Keratin Enriched)
Luxury Lash
Specialty Poducts
We proudly stand by and back our products 100%. They will ensure the best results for you every day lash work! Contact us if you have any questions or concerns!
Lash Packed!
Everything a Lash Expert Needs
In our product catalog you will find anything you need to excel as a superior lash artist, from adhesives to precision instruments.